017X025 D-LX UNIVERSAL BETA TITANIUM CNA (10)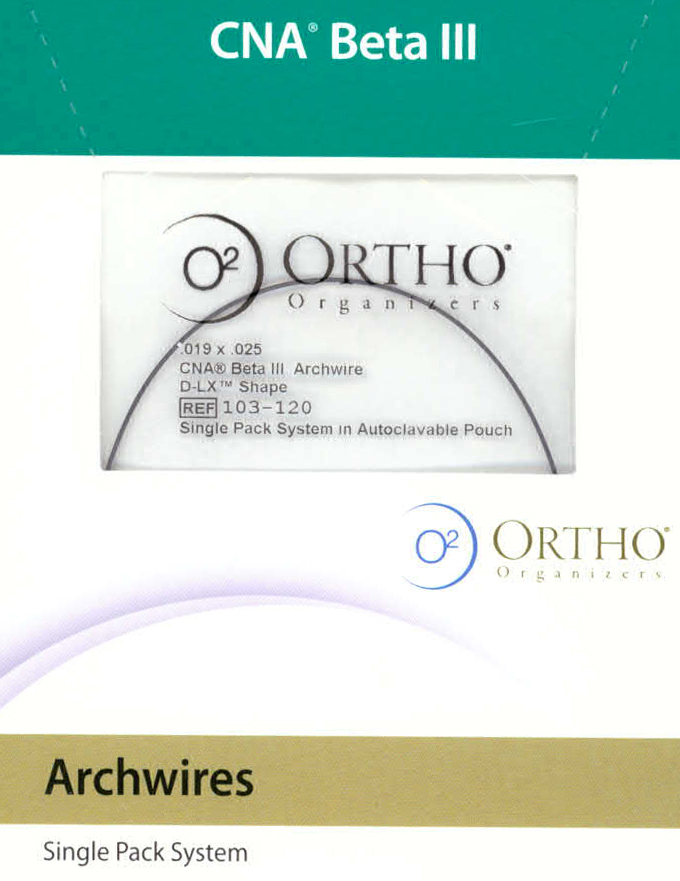 017X025 D-LX UNIVERSAL BETA TITANIUM CNA (10)
Product code: [
103-119

]
In developing 
nickel-free
 Beta Titanium alloy for CNA Beta III, Ortho Organizers paid special attention to surface condition.  A smooth wire surface is essential for good sliding mechanics and excellent bend performance.  Poor surface finish has always been a characteristic of Beta Titanium alloys until the introduction of CNA Beta III.
Clinical Benefits:
CNA BETA III is a 
nickel-free
 orthodontic alloy that is safe for use with nickel-sensitive patient


Larger activation range than stainless steel.
Better bend performance than stainless steel.
Gentle force delivery with larger archwire sizes.
Moderate stiffness for root correction.
Formability allows for intricate loop designs.
Fill bracket slots earlier and correct torque.


CNA Beta III provides moderate stiffness and approximately half the tooth-moving force of Stainless Steel, yet can handle twice the bend/activation of stainless with no permanent deformation.
D-LX (comparable to Damon) Arch Shape and is packaged in our colour-coded boxes.  In addition, D-LX Archwires are individually packaged in convenient autoclavable pouches and require less inventory because their universal shape can be used in both the maxillary and mandibular arches.Pack of 10.