016X022 SUPER ELASTIC NITANIUM LOWER LONG INTRUSION ARCH (5)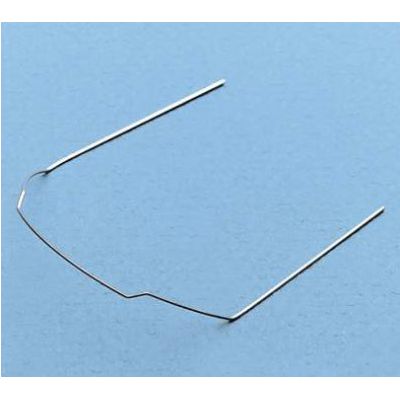 While Stocks Last
016X022 SUPER ELASTIC NITANIUM LOWER LONG INTRUSION ARCH (5)
Product code: [
100-983

]
ONLY WHILE STOCKS LAST.

Developed in consultation with Dr Ravindra Nanda, this archwire is a great tool for providing absolute intrusion of anterior teeth, molar tip-back, incisor flaring, leveling of anterior occlusal cants and more.  Our CIA (Connecticut Intrusion Archwires) are available in Nitanium or nickel-free CNA, in both maxillary and mandibular forms.  The force may be adjusted by increasing or decreasing the bend at the posterior leg of the arch.
The CIA Archwire offers the following benefits:
Made from Super-Elastic Nitanium.

Use the long (upper or lower) archwires for non-extraction and/or long arches.

Use the short (upper or lower) archwire for extraction and/or shorter arches.
Pack of 5.