017X025 UPPER DIMPLE NITANIUM REVERSE CURVE SPEE - 2 (10)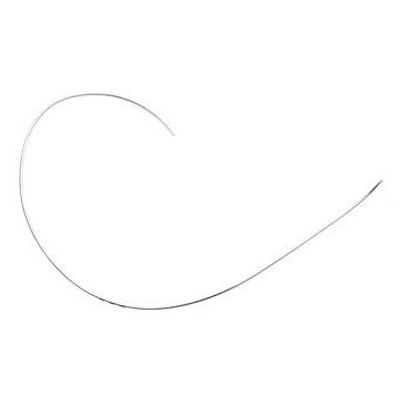 017X025 UPPER DIMPLE NITANIUM REVERSE CURVE SPEE - 2 (10)
Product code: [
100-592

]
Dimple Nitanium RCS: Has a shallower radius than our standard RCS Archwire, providing gentle movement and exerting lighter forces when correcting the curve. This wire is also easier to place and has a dimple mid-line to help prevent the wire from sliding.
Reverse Curve of Spee (RCS) Archwires are best suited for:
Preventing molar tipping and rotations.

Maintaining anterior torque.

Initial leveling and aligning.

Arch consolidation and expansion.

Deep and open bite correction.

Retraction of flared, protruding incisors.
10 per pack.